Totes amazing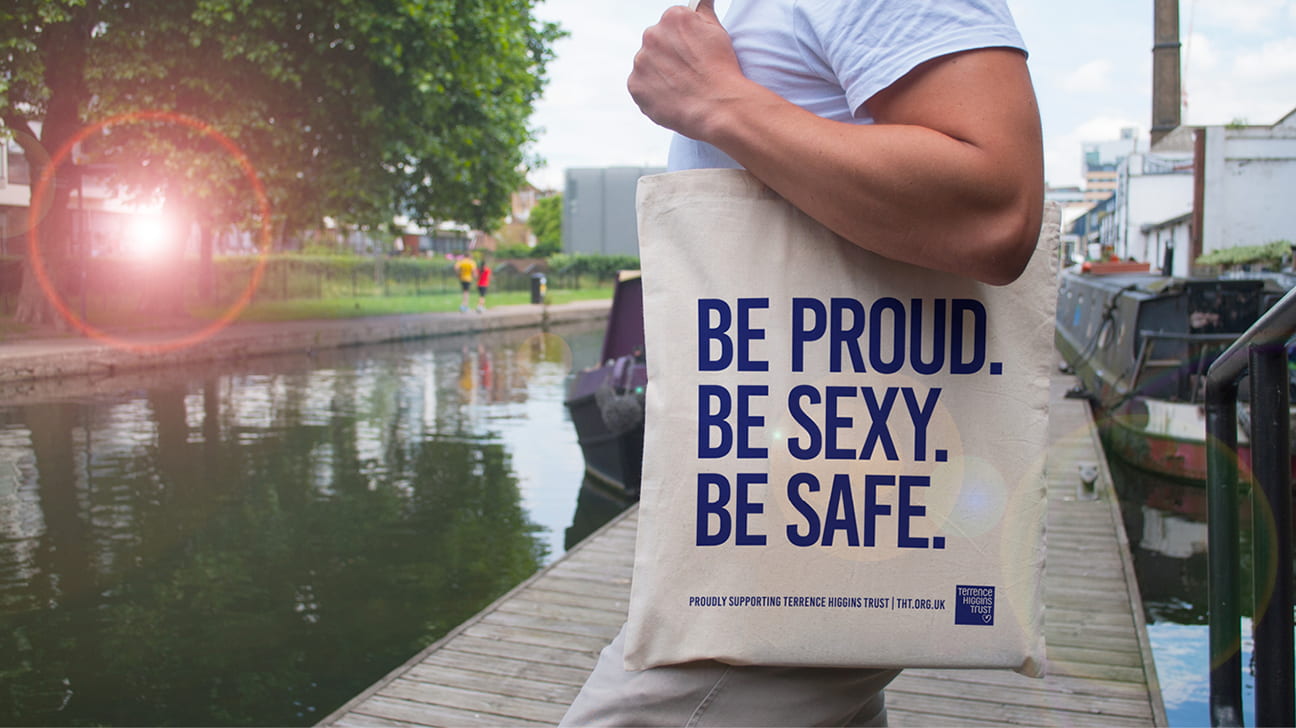 Terrence Higgins Trust
Proud. Sexy. Safe.
Terrence Higgins Trust had a loyal core of supporters, but wanted to reach out to new audiences and a new generation.
We began to build an audience using a range of non-fundraising content that we believed would resonate with our potential supporters – focusing on the history of HIV and Aids and the response from both the government and the LGBTQ community.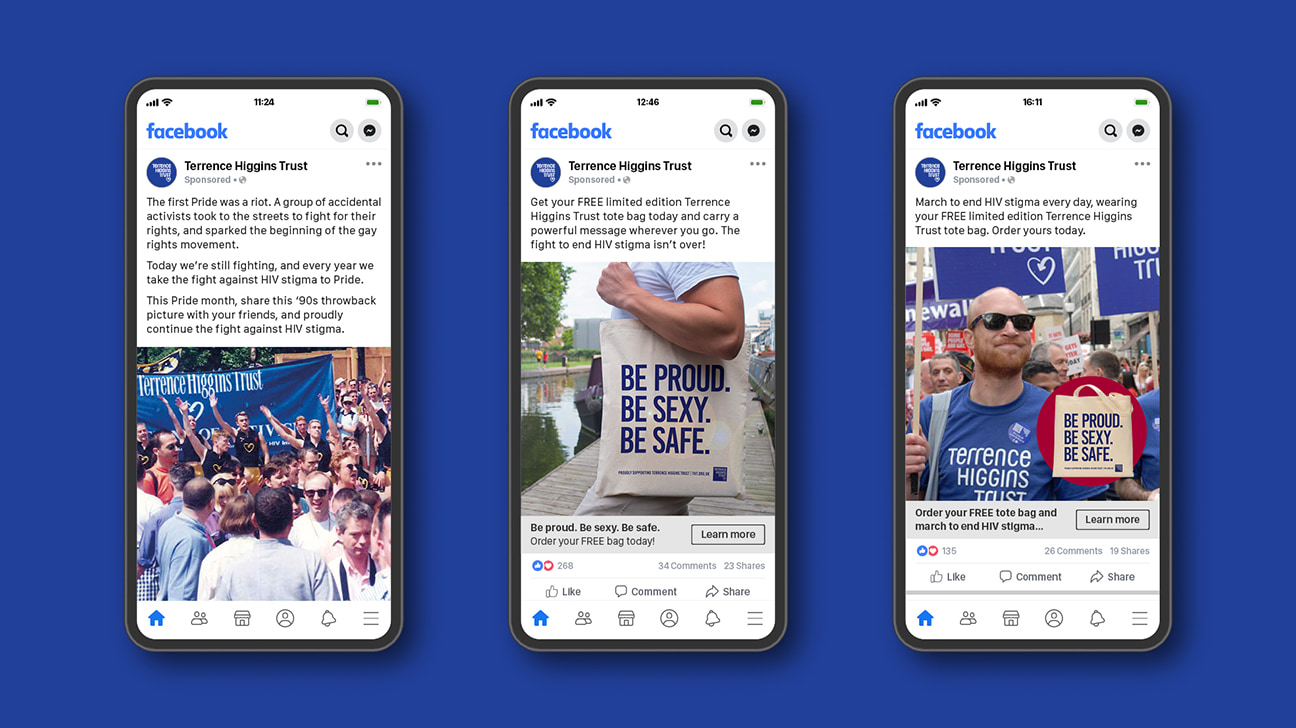 Likes and shares led us to our best prospects – and a very cool tote bag helped us seal the deal with the message Be Proud. Be Sexy. Be Safe. Thousands requested the gift, and a very significant chunk of them went on to be regular givers.
The campaign ran for two years, delivering a huge influx of new, engaged supporters to the organisation at a very competitive rate. And it put the Trust's brand and message on show across Facebook and the UK.
Awards
Best individual giving campaign
National Fundraising Awards 2018