Once in a generation
UNICEF UK
Save Generation Covid
UNICEF knew that the coronavirus pandemic was the biggest threat to the world's children since WW2. But the news was all about a threat to older people here in the UK – not children in the world's poorest countries.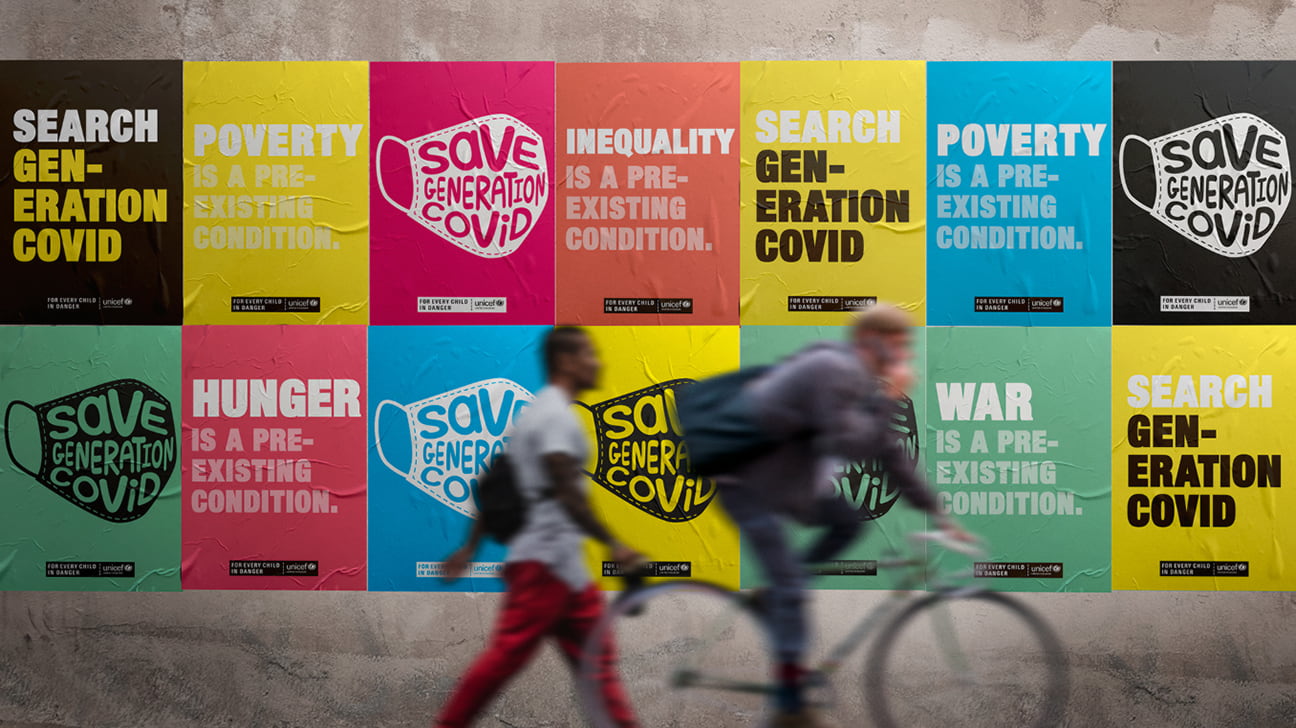 Our response was Save Generation Covid – a campaign that moved the focus onto children. Seizing on one of the most common phrases of the pandemic, we showed people how poverty, conflict and hunger were also 'pre-existing conditions' that could make covid fatal.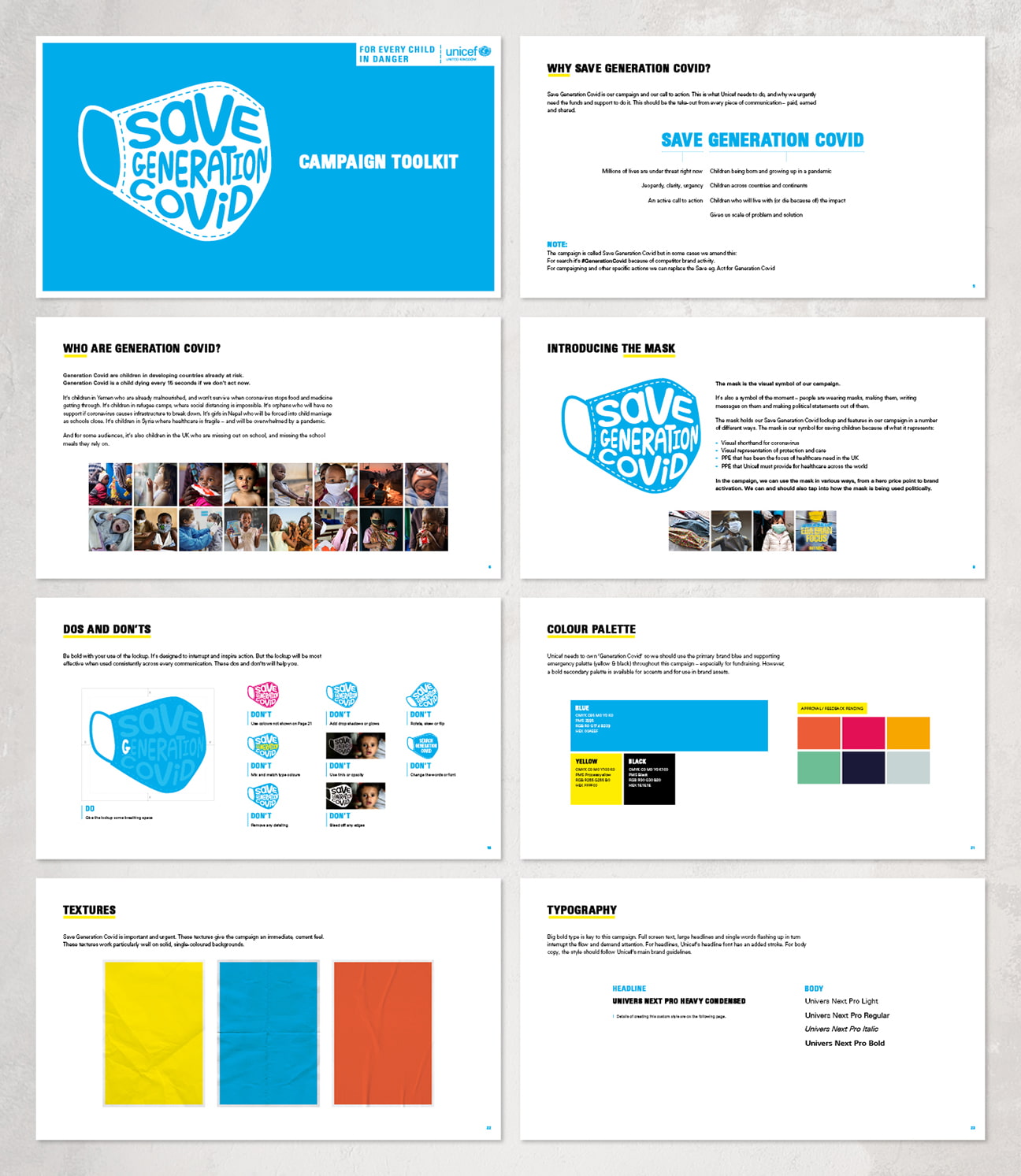 The campaign ran outdoors, online, in press and on TV, with an ad voiced by David Harewood and featuring music by Fatboy Slim. It raised money and, just as importantly, helped foster an early understanding that covid was a global issue – and that none of us are safe until we're all safe.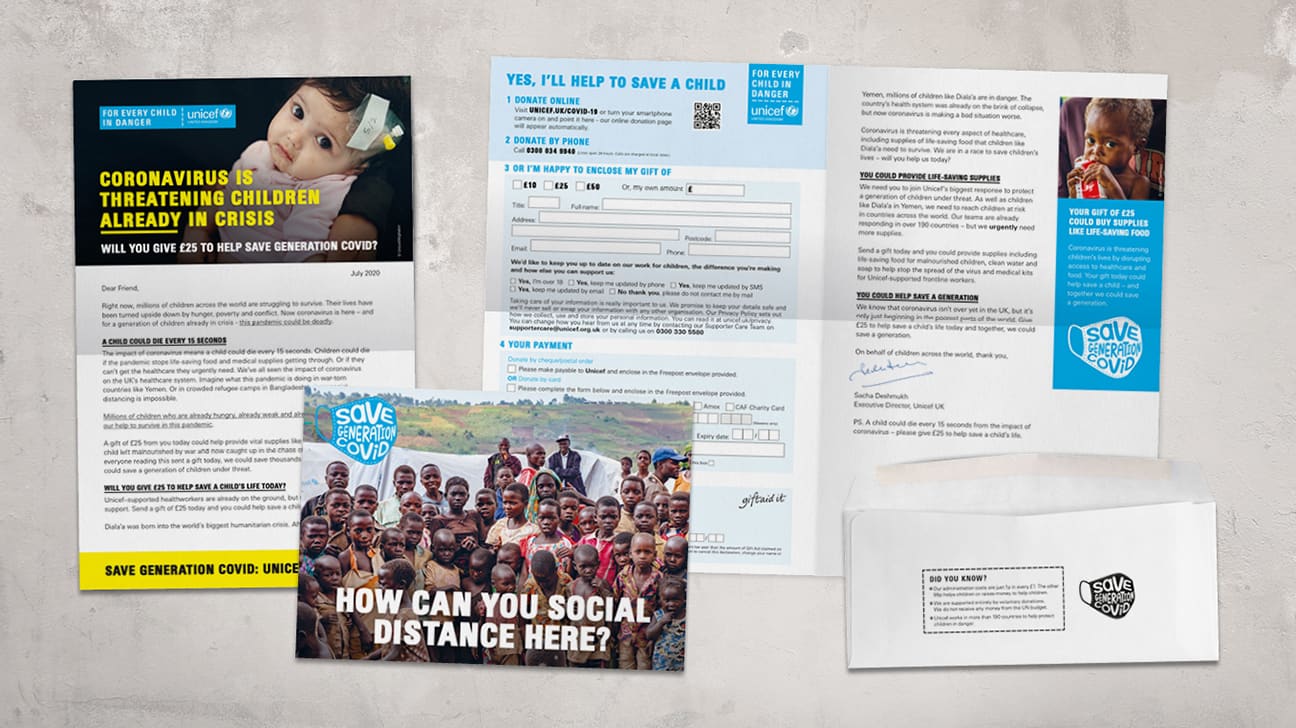 "It was a tough brief but Open helped us re-frame the story and demonstrate UNICEF's relevance in the early days of the pandemic."
Mike Flynn, Executive Director
UNICEF UK