Growing new talent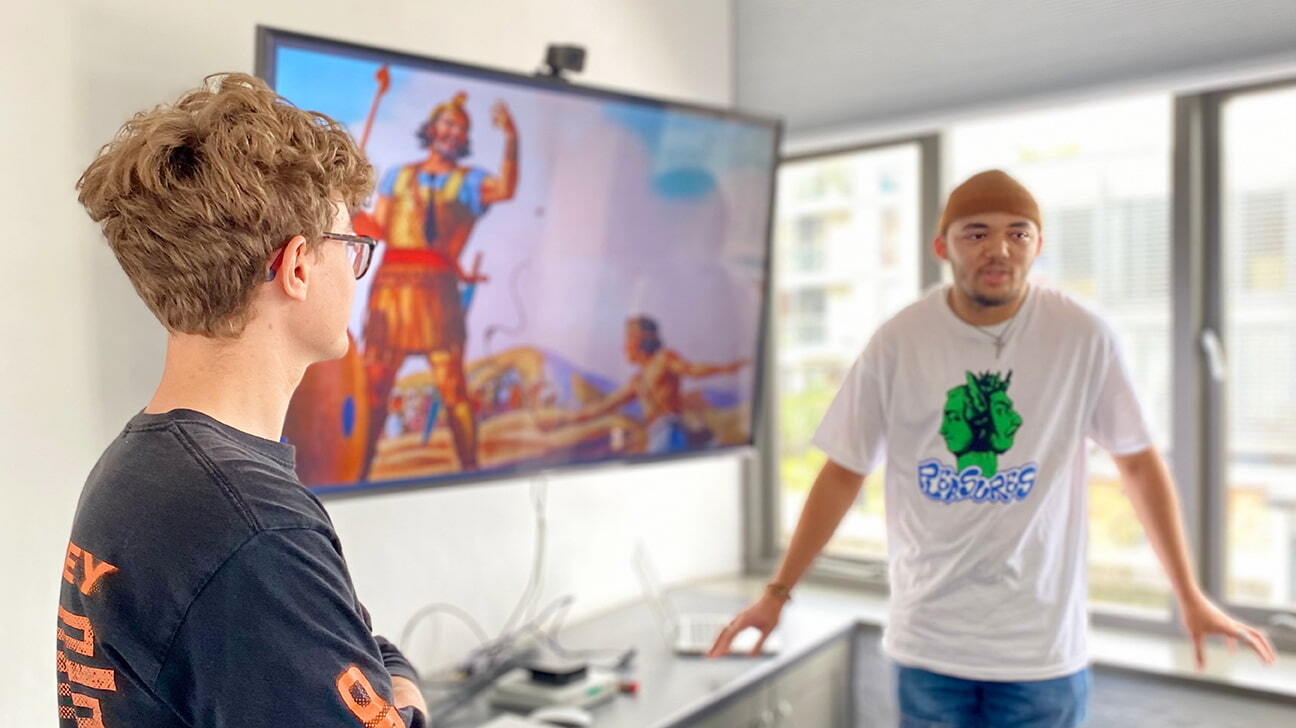 Why fundraising urgently needs young people like Ocean, Valentina, Reuben and Silver – and how they came to Open!
For the last few months, the creative team at Open has been working with the arts and media students at City and Islington College. Just down the road from us (20 minutes on the 271 bus), City and Islington College is home to a mix of students aged 16-18 from across London's most diverse boroughs.
It's the perfect place to find a new generation of creatives to shake up fundraising.
Bright young things
Every Wednesday, four of us from the studio – Jamie our Creative Director, Anna our Senior Art Director, Nicki our Senior Copywriter, and me (Nayyar), Associate Creative Director – ran hour-long sessions with the students. We started with the basics of advertising, how to put a creative campaign together and the breadth of creative careers available to them in the industry.
But most of all, we instilled in them why the industry needs them. Why diversity of thought, of background and experience is vital to the future of creative fundraising.
Fresh fundraising starts here
After a few sessions on the theory, we got them working on exercises, headline writing, concepting and creating a full-blown campaign.
It didn't take much from us to get their creative heads producing fantastic, fresh and engaging fundraising campaigns. Seven of the students came to present their campaigns at our offices, to a panel of creatives and client services.
We were blown away by their thinking, their professionalism and their ability to hold their own as the panel fired questions and interrogated their thought processes.
And from those seven, we had the difficult choice of narrowing it down to four, who would join us at Open for a week's work experience. All the students who presented to us had bags of talent and we'd have been happy to have any of them in.
"If we can support them now, we'll all benefit from their creativity in years to come. And the world will be a better place for it."
We're all winners (especially charities)
After a tough scoring process, our four winners were Ocean, Valentina, Reuben and Silver.
They joined us last week - and impressed us all! They got stuck into creative projects including a pitch, joined creative presentations and gave their unique insight into the ideas presented.
The week was over too soon, but we're not saying bye to the four just yet. Everyone at Open is excited to see where they go next, and to support them as they hone their creative skills. We know that a new generation of creatives is exactly what we need to grow the sector in fresh new ways. We also have plans in place to offer more to aspiring creatives, and continue our sessions in the next academic year.
We'll keep you posted on how the four are getting on – if we can support them now, we'll all benefit from their creativity in years to come. And the world will be a better place for it.
Pictured above: Reuben and Silver presenting their ideas back to the team.