Open wins Community Business Award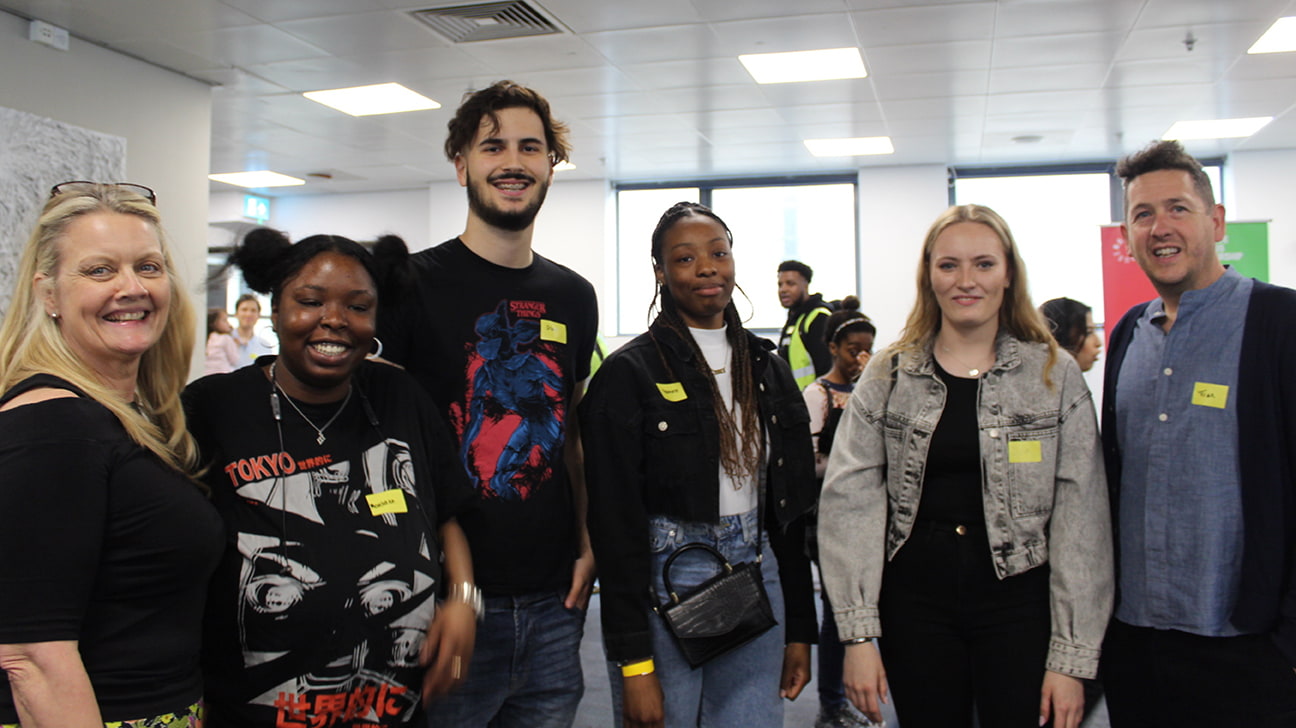 In recognition of our commitment to mentoring and supporting young people in their early careers, we have been awarded the Community Business Award by Local Village Network.
Open has been working for four years with Local Village Network (LVN), an Islington-based charity that provides young people with access to positive networks and an equal chance to reach their full potential. Together, the organisations have developed a paid internship programme, in partnership with City & Islington College, to help young talent kick-start their careers in digital marketing.
As a result of this successful collaboration, we were awarded the Community Business Award at the Power of Networks event on 6 May, which was attended by over 500 students and local businesses.
Tim Longfoot, Open's co-founder, accepted the award with a heart-warming message to all young people:
"This definitely is not an award just for Open. If there is ever a case of a community coming together to harness the dazzling brilliance of their young people, this is it. Thank you to all the students who have trained with us, worked with us and developed new ideas with us. We are extending our internship programme further so, please come and speak to our team to find out more!"
It was a big night for Open as two of our 2021 interns, Yasmine Jones and Olivia Reardon, were both presented with Young People Achievement Awards in recognition of their outstanding work with Open's partners including Mind and WarChild. We're dedicated to involving our interns in live projects that make a difference today, tomorrow and the future – an opportunity that Yasmine and Olivia grasped with both hands.
We believe it is essential to involve young people in our industry. The insight from Gen Z will be crucial if we want to engage them with our causes – watch Yasmine and Olivia's top tips video for how to involve younger audiences in your fundraising campaigns here.
And, if you're feeling inspired by the success of our incredible interns, and would like to find out how to join our programme, send us a message today at jobs@opencreates.com.
Pictured above from left: Open's Head of Human Resources, Ali Green, interns Montana Bailey, Glen Vospi, Yasmine Jones and Olivia Reardon with our co-founder, Tim Longfoot.