Opening the Commonwealth Games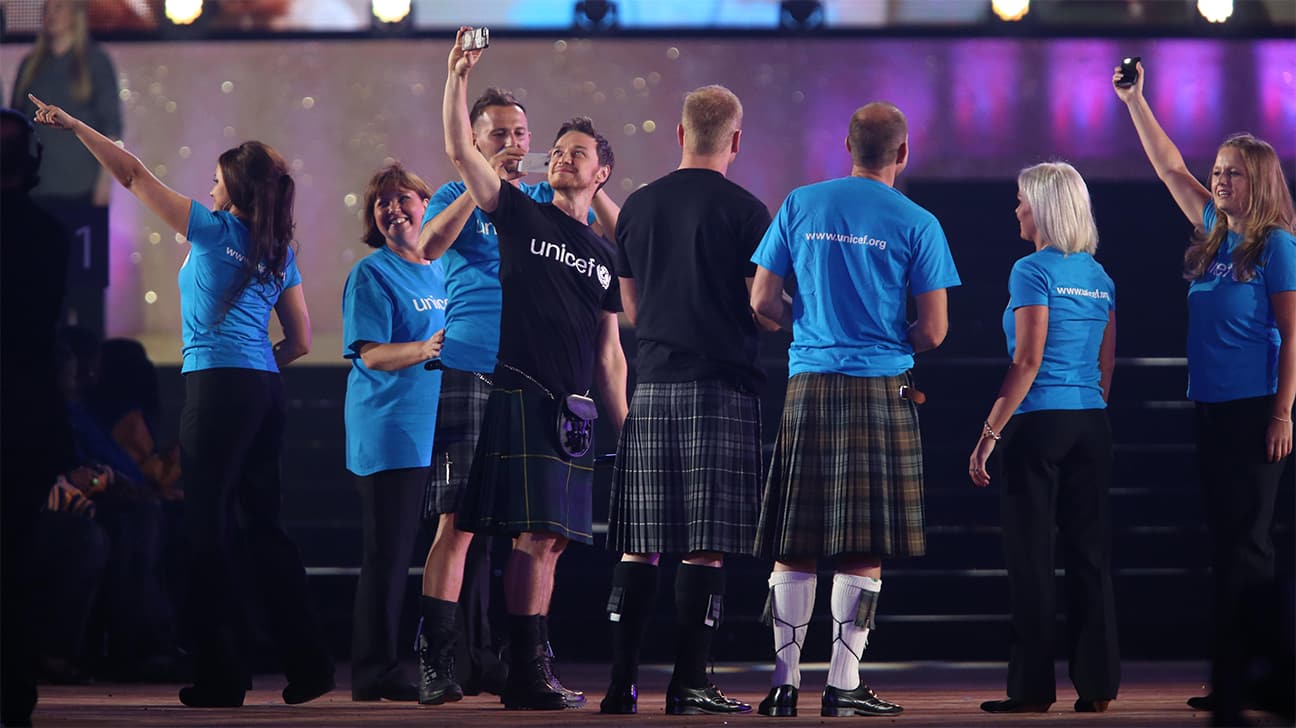 UNICEF
Children First
The 2014 Glasgow Commonwealth Games was a huge opportunity for UNICEF – and a huge challenge. How could they incorporate a meaningful appeal into an opening ceremony without taking energy away from the proceedings?
We worked with the ceremony's producers Jack Morton Worldwide, Appeal Films Ltd, the games committee and the BBC to integrate a fundraising 'moment'. We scripted the appeals from Ewan McGregor, Sir Chris Hoy and James McAvoy. And we provided the donation technology that made it all possible.
On the night, our Children First idea came to life spectacularly. This simple, compelling line felt like an articulation of UNICEF's work and a fundamental human truth. And it clearly felt right to the 750,000 people who donated £3.5m in the space of five minutes. Richard Curtis called it a 'game changer'.
"From the core idea to the scripting, the asks and the technology that made it all happen, Open was amazing."
Helen Pattinson, Head of Commonwealth Games Ceremony
UNICEF
Awards
Best in charity
DMA Awards 2014
Most innovative fundraising campaign
National Fundraising Awards 2018