Discover the giving trends of the next 5-10 years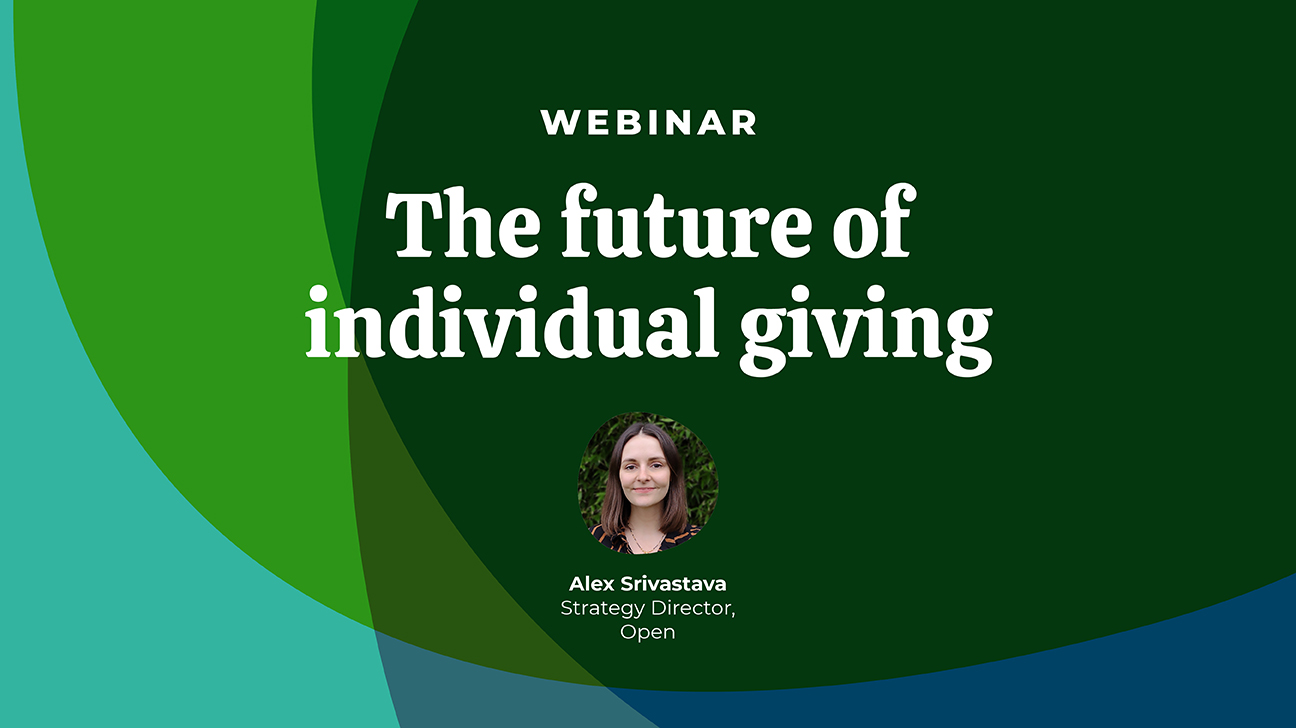 As the next decade heralds some major shifts in how our society deals with money, discover the giving trends charities need to be aware of for the years ahead.
Watch our free webinar, 'The future of individual giving', to find out how Covid has impacted on spending habits, which spending trends you need to be aware of, and how your fundraising programmes can keep pace with donor expectations.
This webinar covers:
The pertinent giving trends we're seeing now
What changes we can expect over the next 5-10 years
How existing fundraising know-how can be used to meet donor needs.