Findings on how the Cost of Living crisis will affect Individual Giving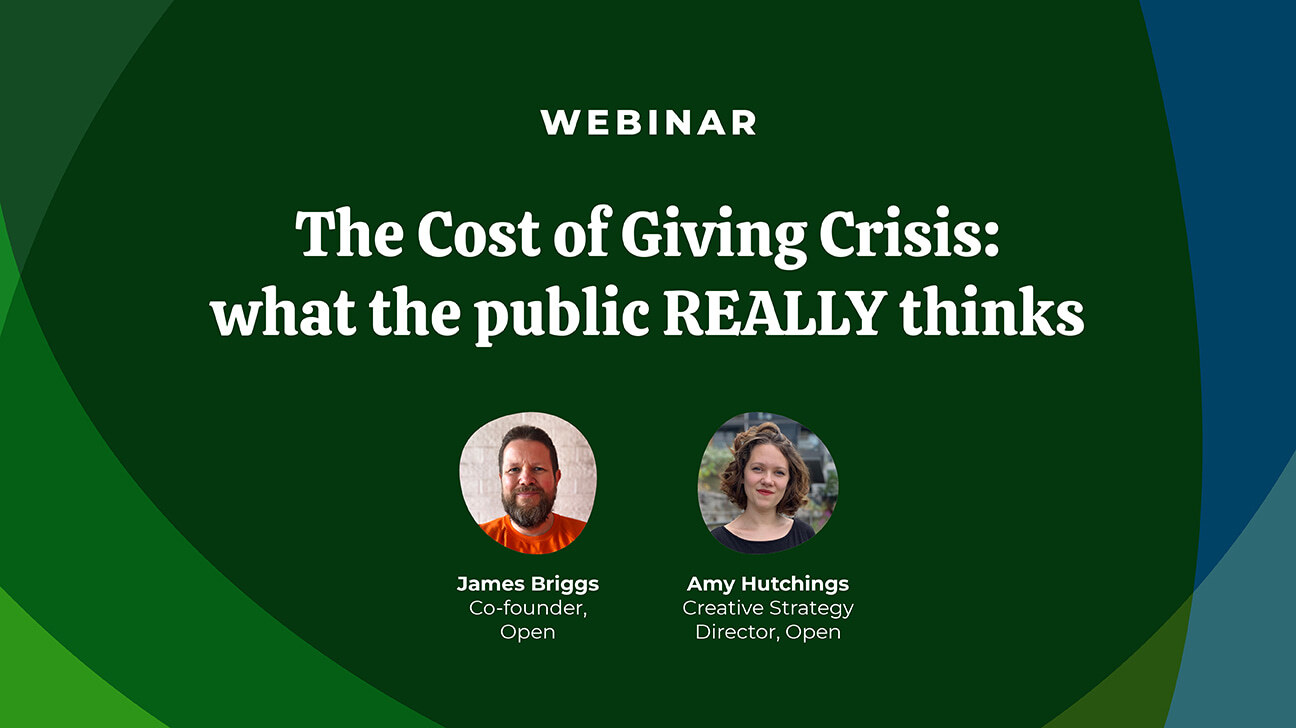 Watch the most up-to-date and specific research on the Cost of Living Crisis and Individual Giving.
There's no doubt that the Cost of Living Crisis is changing the way people live and the way they spend. Many charities are already seeing an increased demand for services – and are worried about what the future might hold in terms of donations.
We've seen lots of facts and figures quoted but very little in the way of up-to-date research on how the cost of living crisis will affect individual giving programmes. So we decided to do our own.
Our YouGov survey of 1,000 UK donors makes for fascinating and worrying reading. From Direct Debit cancellations to Christmas appeals, things could be about to get challenging. And there will definitely be some winners and losers when it comes to cause areas.
This webinar covers:
Real life commentary from supporters

Where and when supporters are expecting to make changes to their donation plans

Ways we can combat the cost of living crisis