Steering Santa's sleigh through an 'unprecedented' Christmas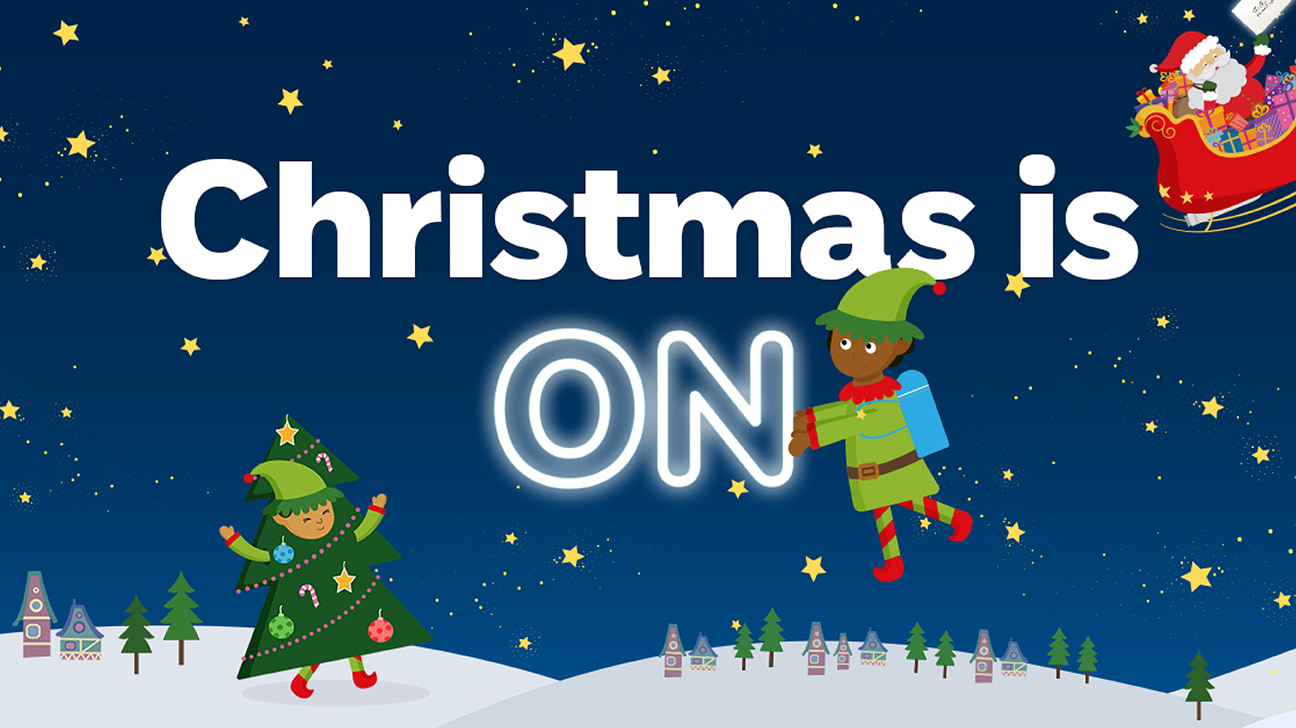 Alex shares insights from taking a fresh look at NSPCC's well-established product 'Letter from Santa', and the principles used to drive growth during an uncertain festive period.
Think back to last Christmas. No one could have imagined a festive season as strange as it was. With pantos, family parties and Santa's grotto on hold, the year ended in a grandly disappointing and fitting finale to 2020 – lockdown Christmas.
Cue the big man in red himself, Santa Claus, to save the day and keep the Christmas magic alive for the nation's youngest, one letter at a time.
Last Christmas, Open worked with NSPCC to take a fresh look at their long-established and very successful flagship Christmas offer, 'Letter from Santa'. In a socially distanced world, 'Letter from Santa' had the opportunity to help families create a safe and magical Christmas experience for children.
This value exchange product has been offering festive wonderment to children for decades. It's an exceedingly simple idea. Parents (and grandparents, uncles, and aunts too) speak to the elves at the NSPCC who help Santa write an interactive and personalised letter, delivered directly to a child's front door in exchange for a small, voluntary donation.
Though already successful, a significant opportunity for growth was identified. And we had two clear aims for campaign success – driving volume and driving value.
We focused on three simple but powerful principles to steer Santa's sleigh through the 'unprecedented' Christmas.
First, go back to understand your audiences, frequently.
To keep a product relevant and engaging for both repeat and new supporters, we must step into the audiences' world, uncovering their needs and motivations in real-time. Understanding your audiences should be like brushing your teeth – a frequent and routinely practised habit that requires concerted effort but is highly recommended.
Communicating is easier when you know who you are talking to as well. And communicating effectively is especially important during tough times.
Don't just think about who they are on the outside (age, location, job) – strive to understand your audiences from the inside out. What makes them feel great about themselves? What keeps them up at night? What do they want others to think about them?
With 'Letter from Santa' we honed in on the importance placed on family, on building positive family experiences and the desire to do their bit of good over the festive season.
From there, we centred core messaging and positioning on driving relevance and spurring action:
Solve their problem: hero the product as a solution to an uncertain Christmas.
Tap into their identity: make them feel fantastic as a parent/grandparent.
Balance product value with donation impact: anchor the £5 donation impact before they reach the website to drive value.
Keeping up the habit of understanding your audience is worth it because it's always the best place to start planning a new campaign. Digging deeper here is a sure-fire way to create scroll-stopping creative with cut-through that is just right for them.
Second, test, learn and repeat (even if you think there's nothing else to know).
With long-standing products, we tend to feel that we've already seen and done it all, and that there is nothing left to test. But people's behaviours and drivers are constantly in flux and expectations are evolving at an incredible pace. That means what works for your most loyal supporters and potential new supporters is always on the move too.
When venturing into new creative territory with a product or a fundraising proposition, testing is the way to learn. And we know that learning is the best way to improve and grow.
Test and learn happens at different scales. As the complexity of the test increases, so does the value it can bring. Clarity on why you want to test something is as important as what you test:
Fast and simple testing is tactical, quick and optimises performance in the short-term.
Long and complex testing is strategic, with involved set-up and allows for analysis of audience behaviours and performance over the long-term.
Testing is about making sure you understand and validate what it is about your offer that audiences love and that you do everything you can to optimise towards that. And make sure to repeat the approach year after year.
Third, play to your product and brand's strengths.
If your organisation is in a lucky position to already have a long-running heritage product or offer, something about it (and you!) is clearly resonating with people. Don't be shy about sticking to what's been proven to work best front and centre. But that doesn't mean we should put out the exact same campaign year after year (re: test, learn, repeat principle above).
Playing to your brand recognition helps people make a decision quickly. And that's a very good thing. It means people lean into existing trust, bringing you a big step closer to them taking action.
The best way to build your product's brand is to keep investing in your product's identity, its strongest benefits, and its uniqueness in market.
"With long-standing products, we tend to feel that we've already seen and done it all, and that there is nothing left to test. But people's behaviours and drivers are constantly in flux and expectations are evolving at an incredible pace."
People are always changing, and it's our job to keep up with them. When bringing out the calendar year after year for Christmas fundraising planning, it may seem like it's always the same challenge ahead of us, but we know that simply can't be true.
The world has changed. We've changed. And you can bet your audiences have changed too.
Whatever Christmas 2021 brings (and let's face it, that could be a great many different things), we can adapt, shift, and even thrive in the most unlikely of circumstances. When planning in a pandemic feels overwhelming, let's remember that we already have the tools that can steer us through it.
If you're anything like me and already thinking about mince pies (and Christmas planning) and would like to talk about how Open can help, we'd love a chat, please drop us an email.
To watch our recent webinar about Christmas fundraising in 2021, download it for free here.
With thanks to our friends at NSPCC for allowing us to share these insights with you.