Getting your fundraising strategy right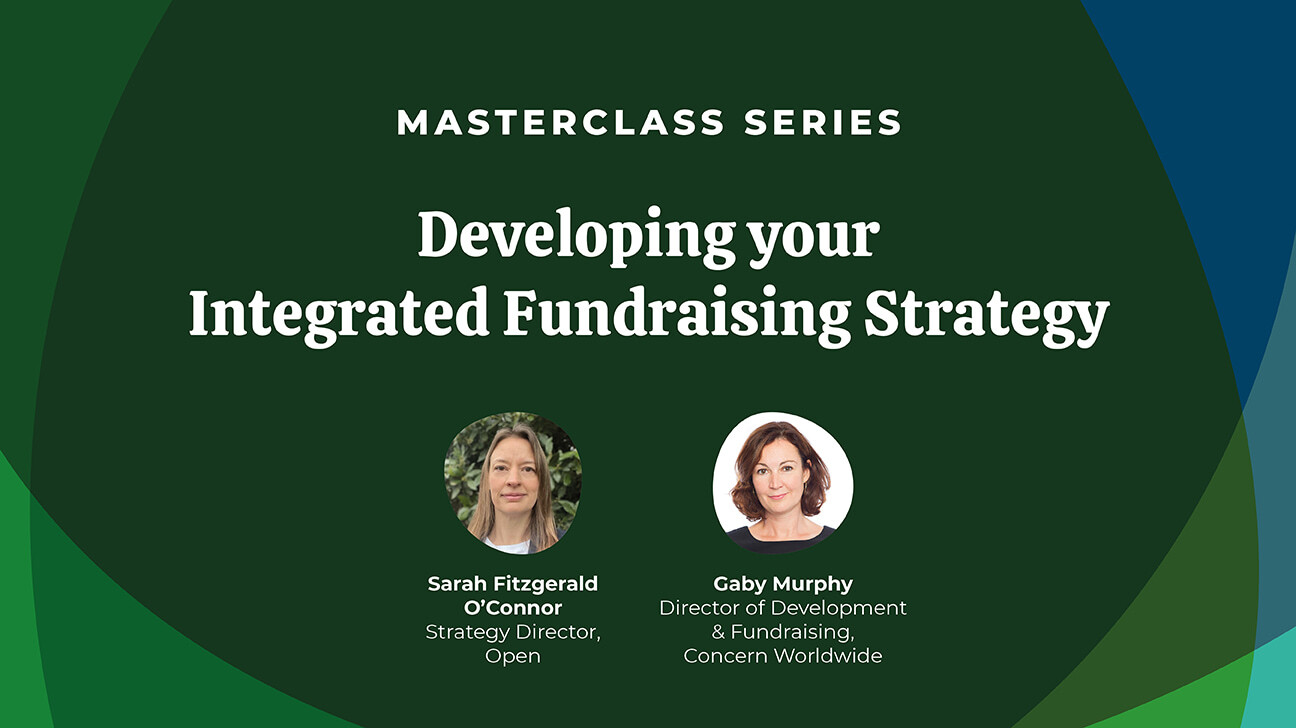 Are you running a fundraising programme without a strategy? Do you need a strategy and don't know where to start? Have you inherited a strategy that is not fit for purpose? If you answered 'yes' to any of these questions – we're here to help!
In days gone by, it may have been possible to hit fundraising targets by simply building on last year's plans. Today, in these turbulent changing times, it's important your fundraising is directed by a clear strategy that delivers the most for the organisation.
Watch the first webinar in our free masterclass series where we share our approach to developing a strategy with our Strategy Director, Sarah Fitzgerald O'Connor and hear from Gaby Murphy, Director of Development & Fundraising at Concern Worldwide, on how they are putting it into practice.
This webinar covers:
How to develop and structure a strategy
The Six Golden Rules for getting your strategy right
And hear how having an external perspective can make all the difference